Field and Materials Testing Laboratory
Bohannan Huston operates an AASHTO accredited Field and Materials Testing Laboratory. Based in Albuquerque, all testing is performed under the direction of our Laboratory Technical Manager and is certified by one of our registered professional engineers licensed in New Mexico.
The AASHTO re:source (formerly AMRL) and Cement/Concrete Reference Laboratory (CCRL) programs provide guidelines to achieve and maintain a national standard of testing through the Laboratory Assessment Program (LAP) as well as the Proficiency Sample Program (PSP). The LAP and PSP are based on conformance to AASHTO R18 and other ASTM quality system standards.
BHI's Field and Materials Testing Laboratory personnel are also familiar with NMDOT standards and procedures, FHWA-funded projects, and FTA projects.
For more information download our Field and Materials Testing Flyer
Quality System Standards
AASHTO R18 - Recommended Practice for Establishing and Implementing a Quality System for Construction Materials Testing Laboratories

ASTM C1077 - Standard Practice for Laboratories Testing Concrete and Concrete Aggregates for Use in Construction and Criteria for Laboratory Evaluation

ASTM D3666 - Standard Specification for Minimum Requirements for Agencies Testing and Inspecting Bituminous Paving Materials
ASTM D3740 - Standard Practice for Agencies Engaged in the Testing and/or Inspection of Soil and Rock as Used in Engineering Design and Construction

ASTM E329 - Standard Specification for Agencies Engaged in the Testing and/or Inspection of Materials Used in Construction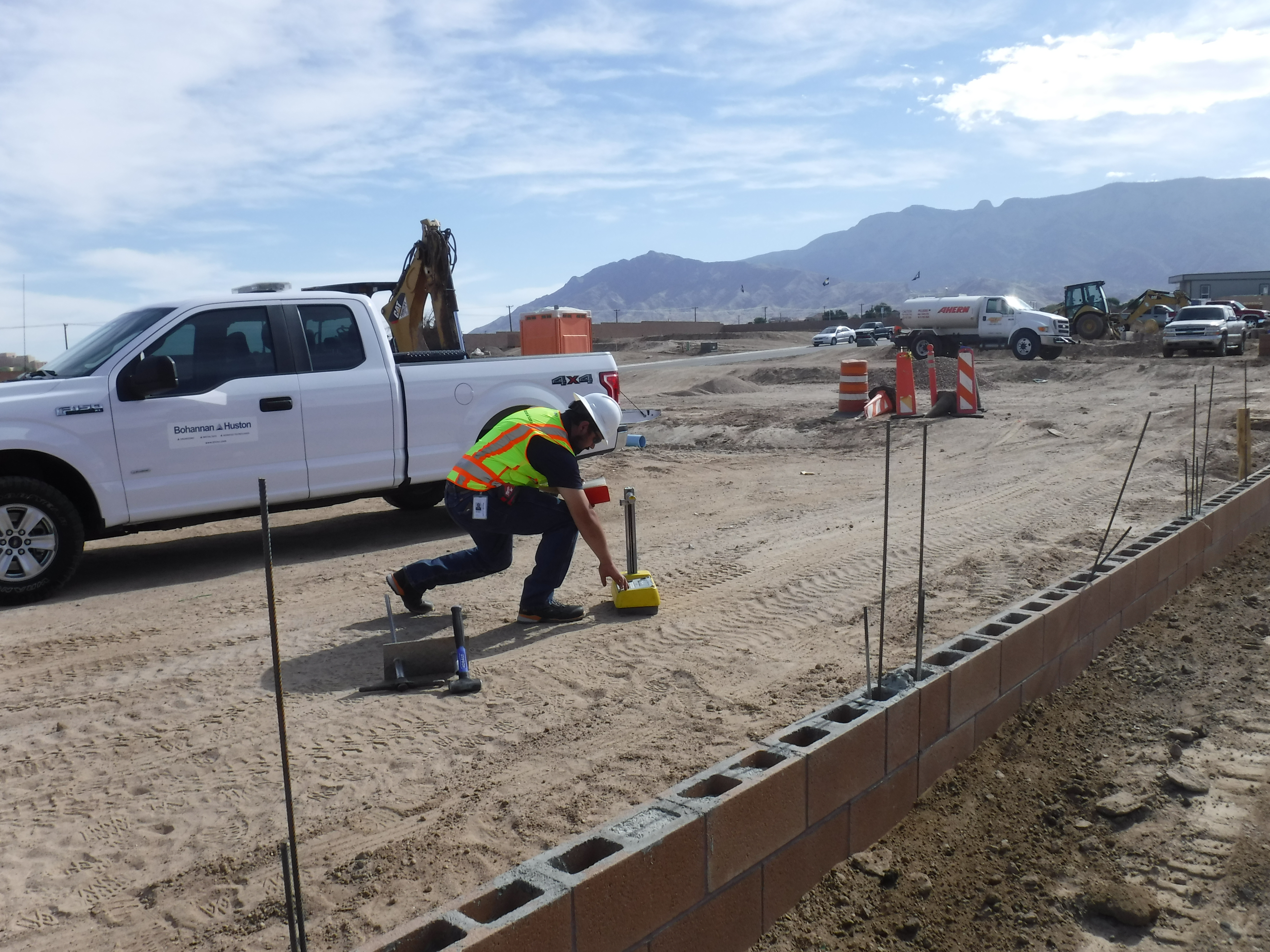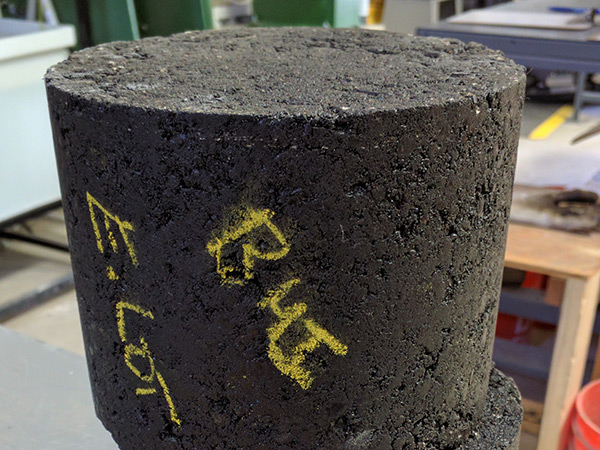 Typical Project Services
Utilities and Structural Backfill Density Testing

Subgrade and Base Course Compaction Testing

Moisture-Density Relationship (Proctor) Analysis

Soil and Aggregate Gradations

Atterberg Limits and Plasticity Index
Material Classification

Estimated R-Value

Hot Mix Asphalt Sampling and Laboratory Testing

Concrete and Masonry Field and Laboratory Testing

Asphalt and Concrete Coring
Field and Lab Personnel
Our qualified personnel have the expertise to continue providing the valuable service and successful project outcomes that BHI is known for. Our laboratory personnel maintain certifications through the American Concrete Institute (ACI) and the NMDOT's Technician Training and Certification Program (TTCP). As an extension of BHI's Construction Engineering team, our laboratory team is committed to timely reporting and remaining dedicated to our clients.

We are familiar with and follow guidelines and procedures from the following organizations:
International Building Code (IBC)

International Code Council (ICC)

American Concrete Institute (ACI)

NMDOT Technician Training & Certification Program (TTCP)

American Society for Testing Materials (ASTM)

American Association of State Highway & Transportation Officials (AASHTO)

National Association of Corrosion Engineers (NACE)
Safety
Safety is a priority at BHI. BHI's Construction Engineering and Laboratory staff maintain certifications and are trained in First Aid/CPR, Scaffold Awareness, Confined Space, Fall Protection, Respiratory Awareness, OSHA/MSHA, and other critical areas that reflect our work environments.
Document Control
BHI developed and maintains a web-based document control–BHITracker®–software program to provide our clients, subconsultants, and contractors with a central location for all project-related documents. This program is accessible at any time from any computer or mobile device with internet access.

By using BHITracker®, you can efficiently:
Review test reports and associated documents at any time

Receive email notifications for new documents added

Utilize advanced communication, document processing, and record-keeping