Bohannan Huston Ranks on the 2023 ENR Top 500 and Top Southwest Design Firms Lists
We're excited to share that Bohannan Huston has been ranked #376 on ENR's Top 500 Design Firms list and #11 on the ENR Southwest Design Firms list! These rankings reflect our commitment to delivering innovative solutions and exceptional service to our clients. The Top 500 is a prestigious ranking based on design-specific revenue and includes publicly and privately held U.S.-based firms. The regional ranking includes Arizona, Nevada, and New Mexico firms, highlighting our strong presence and impact in the Southwest region. Thank you to our team, clients, and partners for making this achievement possible!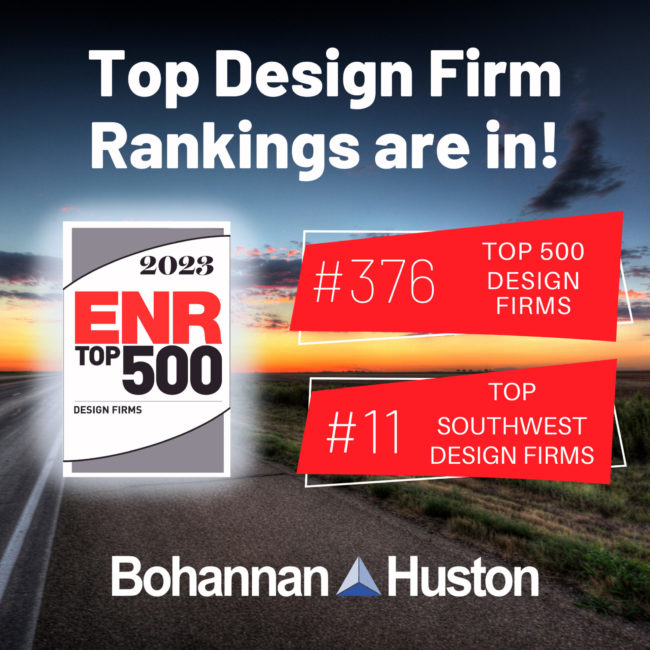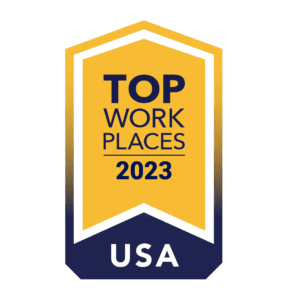 Bohannan Huston Ranks on the 2023 Top Workplaces USA List
We're proud to announce that Bohannan Huston has been awarded yet another Top Workplaces honor. This time we've ranked at the National level! These recognitions come from the results of the Energage survey that our employees completed and are a great reflection of our continued efforts to make BHI a great place to work! Top Workplaces USA celebrates organizations with 150 or more employees that have built great cultures.