Bohannan Huston Announces New Vice Presidents
The leaders of Bohannan Huston, Inc. recently announced the promotions of Logan Brandenburg, Olin Brown, Dean Christmas, and Rifka Wine to the role of Vice President. Join us in congratulating them on these remarkable achievements!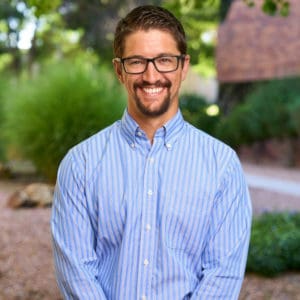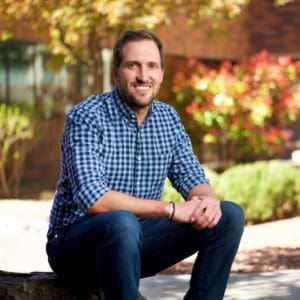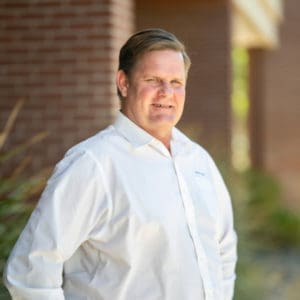 Logan Brandenburg, PE, promoted to Vice President, Traffic & Transportation – Focused on the safety of the traveling public, Logan has worked on various transportation projects across New Mexico and has an in-depth knowledge of New Mexico roadway systems and how they work. He brings awareness to his designs, looking at areas that are often overlooked. He has a broad understanding of roadway design, coordinating between disciplines, and working efficiently while prioritizing communication. Logan has been with BHI for 10 years. He is a dedicated project manager who provides clients with innovative ideas and is a trusted leader within the T&T Group. He is always willing to roll up his sleeves and jump in when needed. We are so happy to have Logan as part of the BHI leadership team!
Olin Brown, PE, ENV-SP, promoted to Vice President, Community Development & Planning – Olin brings multidisciplinary skills to the CD&P leadership team, demonstrating his strong ability to develop creative, resilient engineering solutions. As part of the leadership team, he will continue to assist engineering teams in providing elegant, yet practical solutions to complex challenges. Olin has been with BHI for 10 years. Olin is an eager and motivated engineer who loves, well, engineering! His enthusiastic energy and quick thinking has helped make him an integral part of our team. Congratulations, Olin!
Dean Christmas, PS, promoted to Vice President, Survey – Dean leads field crews and assists the survey team in various projects. He is responsible for overall survey phase project management and coordination of field survey data acquisition. Dean has been with BHI for 8 years and is based out of BHI's Las Cruces office. Dean offers clients and survey teams a steadfast, no-nonsense type of leadership that empowers our survey teams to tackle projects safely, efficiently, and correctly. We are so happy to have Dean lead teams on all sorts of different projects!
Rifka Wine, PE, CFM, promoted to Vice President, Surface Water – Rifka brings a solid technical skillset to the Surface Water leadership team. She offers an excellent command of engineering best practices for hydrology and hydraulics, developed through her drainage analysis and design work on a broad range of water resources engineering projects. Rifka has been with BHI for 12 years and is based out of BHI's Colorado office. It is difficult to not love working with Rifka! She has a true passion for her clients' communities and solving their water resource issues. Our clients and internal teams benefit from Rifka's cheerful, optimistic, and sunshiny disposition while trusting her to get her work done well and exceed expectations!
These individuals bring specialized expertise to BHI's leadership team and their departments. "Leadership development and transition are some of our company's greatest strengths. I'm pleased that we can create career paths that foster professional growth and leadership development; these promotions are a great example of that," says Bruce Stidworthy, CEO.
BHI promotions are based on numerous considerations such as leadership, succession planning, individual performance, character, and more. We look forward to their leadership contributions toward our vision of improving the quality of life for our clients, communities, and future generations.
Left to right: Logan Brandenburg, Olin Brown, Dean Christmas, and Rifka Wine
About Bohannan Huston, Inc.: BHI serves public- and private-sector clients seeking exceptional engineering, planning, surveying and mapping, and advanced engineering technologies solutions. BHI has been in business for more than 63 years and employs more than 240 staff members in its Albuquerque, New Mexico (headquarters); Denver, Colorado; and Las Cruces, New Mexico regional offices.