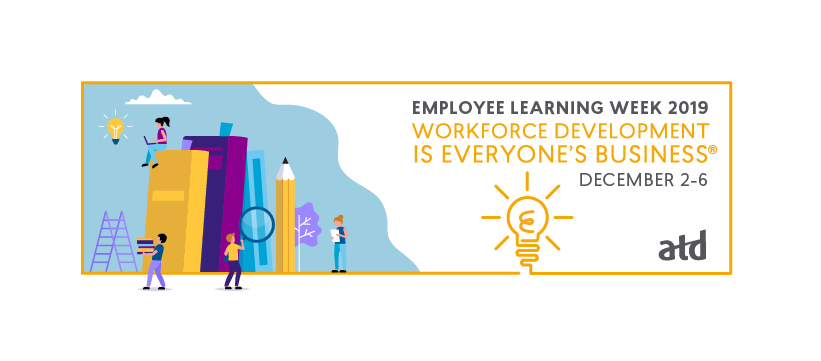 Bohannan Huston Participates in Employee Learning Week
To increase awareness about the strategic value of learning in organizations, the Association for Talent Development (ATD) has declared December 2-6, 2019, as "Employee Learning Week." In New Mexico, Mayor Keller officially proclaimed December 2-6, 2019, as Learning Week in Albuquerque. This is an opportunity for organizations to showcase the important link between developing employees' skills and achieving organizational results. 
Bohannan Huston is coordinating an internal Learning Week campaign to bring focus and awareness of talents and interests of the workforce, with a plethora of learning opportunities for the staff in their Albuquerque, Las Cruces, and Denver offices. Learning events and activities are led by volunteers within the organization who have expertise in business-related topics, hobbies, or other interests outside of work. This campaign will connect experienced subject matter experts from within BHI with learners interested in exploring something new!
Daily learning activities on a wide range of interests provide Bohannan Huston an opportunity to develop the workforce with problem-solving skills and strategies, ultimately fostering creativity and innovation for the projects and work we do in the communities we serve. Employee Learning Week is an opportunity for company leadership to foster a culture of life-long learning, support interpersonal connections among teams and the organization, and appreciate and value the expertise and unique talents of those we work with every day! Some of the activities planned include work/life balance and communication lunch seminars, an "escape room" board game night, rock-climbing, SketchUp for woodworkers, technical tips and tricks, as well as a class to help parents with tweens and teens manage cell phones and technology to keep kids safe.
About ATD
The Association for Talent Development (ATD), formerly ASTD, is the world's largest association dedicated to those who develop talent in organizations. These professionals take the knowledge, skills, and abilities of others and help them achieve their full potential.
ATD's members come from more than 120 countries and work in public and private organizations in every industry sector. ATD supports the work of professionals locally in more than 125 chapters, international strategic partners, and global member networks.
Started in 1943 as the American Society of Training Directors, this organization evolved to become the American Society for Training & Development. As the scope and the impact of the training and development field has grown, the profession's focus has broadened to link the development of people, learning, and performance to individual and organizational results. For more information, visit td.org