Bohannan Huston Announces Leadership Promotions
Executive Promotions Support Planned Leadership Transition
Bohannan Huston, Inc. (BHI) announced four leadership promotions to Vice President and four promotions to Senior Vice President and Shareholder. Each of these individuals brings specialized expertise to BHI's leadership team.
Alandren Etlantus, PE, CFM – Surface Water; Jared Lee, PE, LEED AP – Engineering Denver; Kevin Gray, MCP – EnvisionIT Solutions; and Mike Balaskovits, PE, LEED AP – Community Development and Planning were promoted to the role of Senior Vice President and Shareholder.
Aaron Sussman, AICP – Planning; Tyler Hopkins, PE – Engineering Las Cruces; Nancy Simutis, SHRM-SCP – Human Resources; and Matthew Bean, PE – Structural Engineering were promoted to the role of Vice Presidents in each of their respective departments.
"Our leadership development and leadership transition process is one of the long-term strengths of Bohannan Huston and is a testament to the high level of performance and professionalism of our entire staff. Each of the above individuals has demonstrated excellent technical skills as well as a variety of leadership characteristics that will help the company and each of their respective departments to serve our clients well." – Bruce Stidworthy, CEO
We extend our congratulations to the group. We look forward to their leadership contributions toward our mission of improving the quality of life for our customers, communities, and future generations by delivering solutions that enhance the natural and built environments.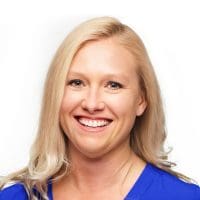 Alandren Etlantus, PE, CFM
Surface Water

---
Alandren is experienced in leading various water resources projects for both the public and private sectors in New Mexico, Colorado, and Texas. As a leader of Bohannan Huston's GIS initiative and GIS applications in engineering, she excels at finding creative solutions to water resources challenges. She has led water resources analysis, planning, and design projects and is an accomplished team leader who guides projects and leads the team to achieve successful outcomes. Alandren has been with BHI since 2007.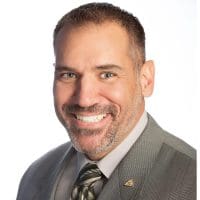 Jared Lee, PE, LEED AP
Engineering, Denver

---
Jared manages our Colorado Engineering group from BHI's Denver office. His expertise includes leading design teams in all aspects of civil engineering design and development projects, including private and public infrastructure projects. He has experience in leading transportation, drainage, and utility design projects; residential and commercial developments; subdivision planning; and civil site development projects while still maintaining an active role in the design process. Jared has been with BHI since 2003.
Kevin Gray, MCP
EnvisionIT Solutions

---
Kevin is the new Managing Partner for EnvisionIT Solutions (EITS), a division of BHI's Advanced Technologies team. Kevin is a Microsoft Certified Professional, an Author, and an experienced Conference Speaker on all things related to IT. As part of the EITS leadership team, Kevin works closely with clients to understand their unique IT needs, offering the best technology solutions that help their businesses grow. Kevin has been with BHI since 2002 and has helped grow the EITS division since 2007.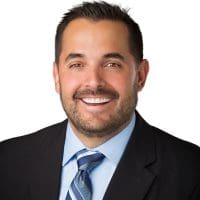 Mike Balaskovits, PE
Community Development

---
Mike has experience in leading design teams in both private and public development projects. Commercial and master-planned communities have been a primary focus in his career, including experience with infill projects, mixed use, and retail and residential components. He is a LEED Accredited Professional and is experienced with green building practices and design services for LEED registered and/or certified projects. Mike has been with BHI since 2003.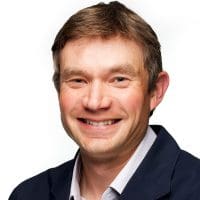 Aaron Sussman, AICP
Planning
---
Aaron manages a range of urban and transportation planning projects across New Mexico. His areas of emphasis include bicycle and pedestrian plans and studies, socioeconomic analysis, and developing decision-making tools and project prioritization processes for public-sector clients. He is a member of the American Institute of Certified Planners and an adjunct lecturer at the University of New Mexico. Aaron has been with BHI since 2016.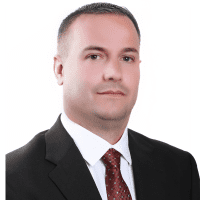 Tyler Hopkins, PE
Engineering, Las Cruces

---
Tyler manages the Engineering group and leads civil engineering design teams from BHI's Las Cruces office. He maintains an active role in the design process and draws on his technical experience guiding teams to deliver innovative solutions. His well-rounded engineering background includes roadway, site grading, water/wastewater, and natural gas analysis and design. Tyler has been with BHI since 2007.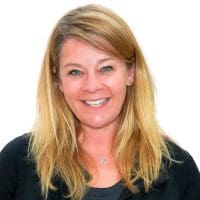 Nancy Simutis, SHRM-SCP
Human Resources

---
As an HR Director with 27 years of experience in her field, Nancy has focused on internal initiatives to expand employee wellness programs, revamp performance reviews and staff evaluation processes, and launched programs for increased recruiting efforts and talent acquisition. She partners with the leadership team to oversee and implement BHI's employment policies and practices and benefit plans and communicates those programs to the staff. Nancy is a Society for Human Resource Management Senior Certified Professional and has been with BHI since 2015.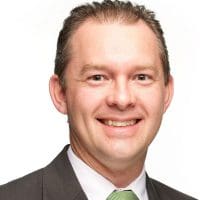 Matthew Bean, PE
Structural Engineering
---
Having joined BHI in 2018, Matt is a structural engineer with over 14 years of experience working directly with design teams and architects to design new or renovate existing structures. Matt has experience with federal and municipal governments, commercial entities, healthcare institutions, educational systems, and multi-family communities. He is currently the vice-president for the Structural Engineers Association of New Mexico (SEANM) chapter. Additionally, Matt is a quality assurance specialist with experience working in ASME NQA-1.